DRH Wealth Management
---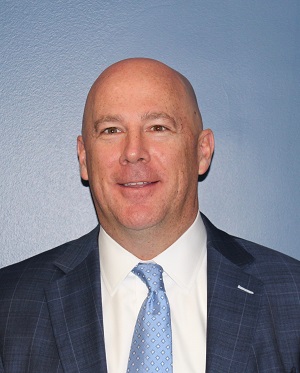 Dennis Hall | Partner and Portfolio Manager
Office: (973) 845-6904 | dennis.hall@wfafinet.com
Cell: (973) 615-0168
Dennis Hall's financial services career spans over three decades, beginning at the New York Stock Exchange in 1987. Now, at Florham Park Wealth Advisors, he leads the DRH Wealth Management group as Partner and PIM Portfolio Manager. Through personalized investment planning, tailored portfolio management and ongoing care, Dennis puts his clients first. His relationships are based on deep trust and commitment. He is accessible 24-hours a day for consultation and works diligently to deliver the best possible long-term investment outcomes for each and every client.
Prior to joining FPWA Dennis was a Senior Vice President, Wealth Management Advisor and a certified Personalized Investment Advisor (PIA) at Merrill Lynch, Bank of America. He also earned a Private Investment Manager (PIM) designation at Wells Fargo Advisors. Dennis specializes in addressing the challenges of wealthy investors specifically: asset/liability management, estate planning strategies, retirement cash flow analysis, and education savings. He and his team design customized investment strategies that take into account each client's personal financial concerns, willingness to take on risk, current and future tax liabilities, and other considerations. In order to keep these investment journeys in tact, Dennis utilizes the many resources available to him – technology, research and collaboration with other advisors and portfolio analysts. Furthermore, he frequently engages with each client to review results and makes adjustments accordingly.
Dennis holds a Chartered Retirement Planning Counselor (CRPC) designation, FINRA Series 7, 63, 65, 31 registrations and a life Insurance license. In his community, Dennis is an active member of Mendham Golf and Tennis Club. He lives in Mendham, with his wife, Maureen, and 4 children.
*Wells Fargo Advisors Financial Network is not a legal or tax advisor.
---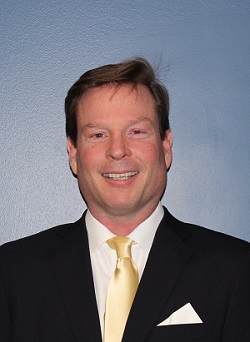 Matthew W. Byrne | Financial Advisor
Office: (973) 845-6908 | matthew.byrne@wfafinet.com
Cell: (973) 879-5256
Matthew Byrne joined Florham Park Wealth Advisors in December 2018 bringing with him over 20 years of financial services experience. He is an industry veteran most recently working in institutional sales with BMO Capital Markets, where he partnered with large state funds, insurance companies and mutual funds, helping them identify opportunities in the market. Matt deeply understands investments, economics, capital market disruptors and trends and how these factors impact investment outcomes. With this background, Matt is uniquely qualified to educate and advise clients and their families on how to navigate their financial journeys and position them for the best possible financial future.
Matt is a graduate of St. Bonaventure University and holds a Master's degree from Seton Hall University. Matt also holds the 7, 63 and 24 securities registrations.
In the community, Matt is a member Eastern United States Pipe Band Association, The Guard Pipes and Drums and The Knights of Columbus. Matt resides in Morristown, NJ with his wife Kristen and their three children, Thomas, Jimmy and Jack.
---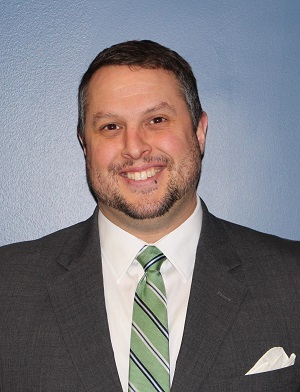 Matt Palusak | Operations Manager
Office: (973) 845-6905 | matt.palusak@wfafinet.com
Cell: (908) 578-0465
Matt Palusak manages all facets of operations and administration for Florham Park Wealth Advisors. His 20 years of experience is rooted in trading, administration and client service. Matt and Dennis Hall, Partner and Portfolio Manager, joined the FPWA in November 2017 after working together at Merrill Lynch for 6 years. Matt was the teams' Registered Senior Client Associate, providing white glove service and support to clients. His client-focus and ability to run a tight ship made him the perfect fit to lead these efforts at FPWA. Matt also worked in a similar capacity at Wells Fargo Advisors where he was recognized for his achievements. With this, Matt brings hands-on knowledge of Well Fargo's policies, procedures and operations to our business.
We believe that every one of our clients is different and has unique needs, goals and objectives. Matt and his team take great pride in providing the highest level of client care—from the first meeting, to implementing a plan and the ongoing support throughout the course of the relationship.
Matt holds several industry registrations, specifically, FINRA Series 7, 55, 63, and 65 and a NJ State Life Insurance license. He maintains sophisticated technical experience and seeks out new solutions that might improve our clients' experiences. In his free time, he enjoys golfing and running. He lives in Long Valley, NJ with his wife Karen, their two young children, Brielle and William, and their dog Gabby.
---
Ryan Harrington | Client Associate
Office: (973) 845-6910 | ryan.harrington@wfafinet.com
Ryan Harrington joined the DRH Wealth Management team at Florham Park Wealth Advisors in 2018. As a Client Associate, Ryan provides a youthful perspective and passion for helping clients. He takes pride in learning the business from the ground up and treats each client interaction as an opportunity to build on the relationship. He is working towards becoming a financial advisor so that he can serve our clients more deeply.
Ryan is a graduate of Coe College in Cedar Rapids, Iowa. There he studied Political Science, was an established athlete and captain of the wrestling team. He lives in Morris Plains and coaches a Wrestling Club team in his spare time.